SOME WORDS ABOUT US
Well-coordinated teamwork at Rockstar speaks volumes..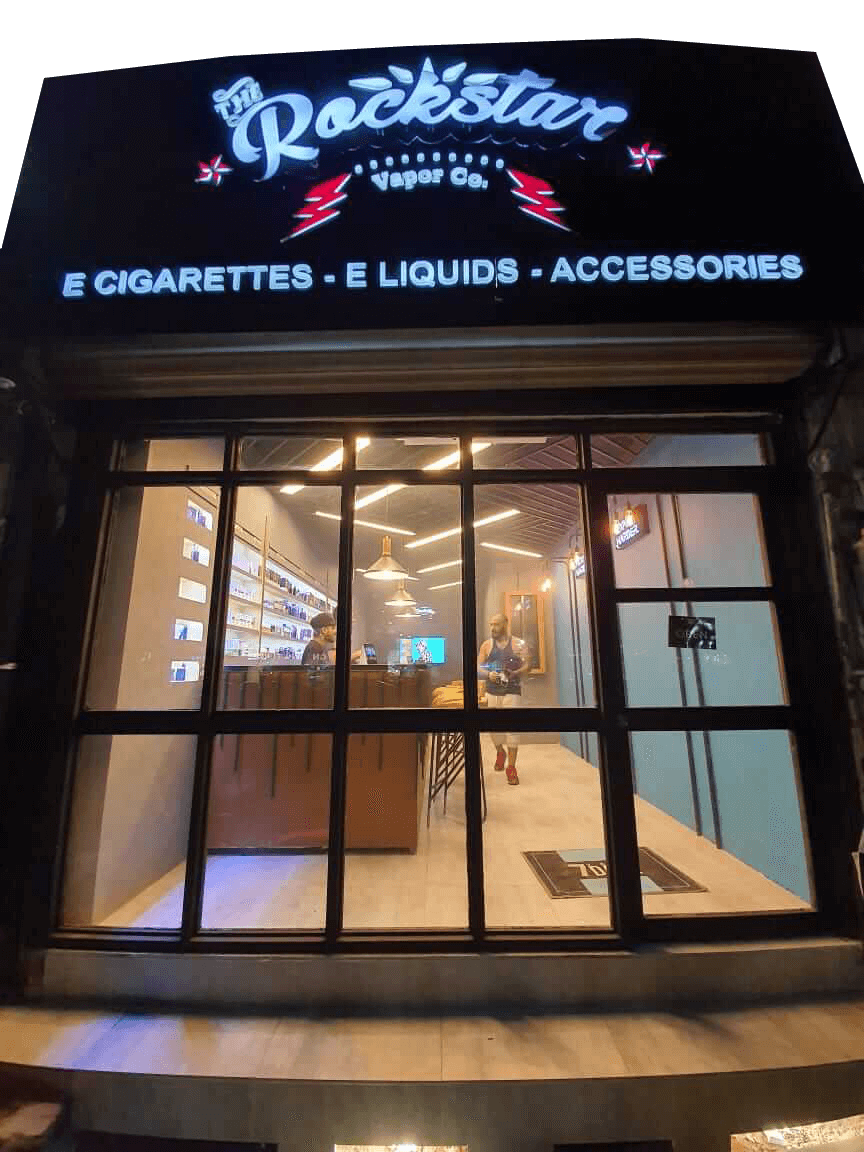 ROCKSTAR VAPOR CO. PAKISTAN
Our Story
Rockstar started with the humblest beginning. It has gone through several stages of development over the years. We didn't start off in a garage like Apple, but with our founder driving around making door-to-door vape deliveries… close enough. Fast forward 5 years. We have a flagship store in DHA, a head office in Karachi and an online store with the largest delivery network nationwide. We're now doing direct business with the top manufacturers in the industry and have built a flawless relationship with our customers.
We have set many trends along the way, being the first company to introduce same day deliveries in Karachi, bringing IQOS in Pakistan, launching JUUL in Pakistan to name a few. Simply put, we carry the newest products at awesome prices.
We strive to be always fair and always here to help. We believe our best customer is an educated customer. Don't be shy, we're available on whatsapp / phone or in person at our store. We encourage you to ask away. This is a fairly progressive industry with advances on almost a weekly basis; so, whether you're a newbie or a pro, your questions are always welcomed. We'll spend as much time with you as you need until you're comfortable enough to make a purchase.
So come on over, Let's play hard and vape harder!
ROCKSTAR VAPOR CO. PAKISTAN
PLAY HARD.
VAPE HARDER.

WE DO IT FOR YOU WITH LOVE
Shop 1 – 49C Street 11 Badar Commercial, DHA Phase 5. Karachi, Pakistan
Rockstar Vapor provides one-stop solution for all your vaping needs in Pakistan.