JUUL WAS DESIGNED WITH ADULT SMOKERS IN MIND.
The JUUL Device is a vaporizer that has regulated temperature control and uses JUULpods filled with a proprietary e-liquid formulation that combines glycerol, propylene glycol, flavor, nicotine and benzoic acid.
Juul devices are small, USB-looking sleek e-cigarettes that deliver amounts of nicotine comparable to a pack of cigarettes. It helps decades old addicted smokers to quit smoking within a day or two by delivering the nicotine in a healthier way without the compromise of toxic chemicals attached to regular cigarettes.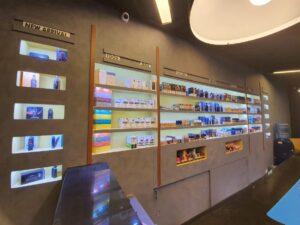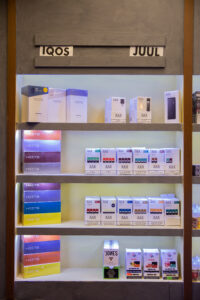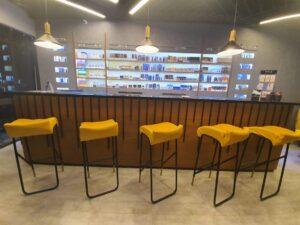 JUUL pods and JUUL flavors in Pakistan has gained popularity, it has helped a lot of Pakistanis quit smoking. Luckily, JUUL device in Pakistan is available, one of the leading store Rockstar Vapor stocks the largest collection of Original JUUL device and JUUL flavors, Juul Pods in Pakistan with Basic and starter kits along with authentic JUUL pods UK in 2% nicotine, JUUL Pods USA with 3% and 5% nicotine, they are also carrying the largest collection of JUUL accessories, chargers, sleeves and JUUL compatible pods from Eonsmoke, SKOL, PUR, JONES and many other brands. The variety of JUUL Flavors in Pakistan is quite promising and provides pleasant vaping experience.

The term Juuling was first coined by a teenager who considered it a next big thing. Although Juuling is the same as vaping but slightly difference. The definitions of juuling varies from people to people; some vapers say its just another form of vaping without the true vaping experience while it is based on the same mechanism, the only thing that separates a Juul from a vaping device is the size. The size of a Juul is relatively smaller than a normal e cigarette. Moreover, JUULing provides a very close simulation of normal cigarettes while with vaping the draw is quite airy hence not very tight like normal cigarettes.
JUUL was founded by former smokers, James and Adam, with the goal of impacting the lives of the one billion adult smokers by eliminating cigarettes. They envisioned a world where fewer people use cigarettes, and where people who smoke cigarettes have the tools to reduce or eliminate their consumption entirely, should they so desire.
Demand for JUUL products in Pakistan is on the rise with many smokers wanting to quit but keep the style in a healthier form. Things you need to know if you wish to purchase JUUL products in Pakistan or looking for JUUL PODs:
JUUL is an established brand with unmatched quality and performance, suitable for a pro or a newbie.

JUUL Size: Length (battery + pod): 9.48 cm, Length (battery): 8.72 cm, Width: 1.51 cm.

JUUL Pod Capacity: 0.7 mL (equivalent to 200 puffs)

JUUL Ingredients: Natural oils, glycerol, propylene glycol, nicotine, benzoic acid, and extracts and flavor.

JUUL Nicotine Level: 2% to 5% nicotine (59 mg/mL per pod)

JUUL Battery Wattage: Approximately 8 Watts

To ensure that you are buying an authentic JUUL products in Pakistan, only deal with authorized dealers. The largest supplier of authentic JUUL products in Pakistan is Rockstar Vapor carrying the JUUL products in Pakistan from USA, UK, CANADA along with accessories and third party compatible JUUL pods.

JUUL doesn't require much maintenance, and if you need to clean it, you can by using a slightly moistened cotton swab or a dry one to clean the inside where the pod is inserted and charging contacts. The best way to make sure that your JUUL will last long as expected, you should not store it for more than two weeks with an empty charge. It's best to charge your device fully with the pod removed before storage if you plan to store your device for a month or even longer.

You might be wondering if you can bring your JUUL vape while traveling. Generally, JUUL is safe for travel. However, most airlines restrict the using vaporizers. Do check ahead of your travelling schedule and if the airline do not allow then its best to put your JUUL inside the cargo baggage.

JUUL pods aren't designed for re-use nor refills, but there are some hacks to this as many JUULers wish to use nicotine salt eliquid to fill the device. You can too open the JUUL pod cap from top, remove the silicon rubber and refill the liquid but for only couple of times as the cotton life and quality would be deteriorated giving a compromised flavor.

JUULpods are specifically built for easy and smooth drawing to produce an optimal and excellent vapor, as well as unique nicotine experience. While it may take a little extra suction initially, we recommend gentle puff only as the use of extreme suction may force the e-liquid up into the air path. Avoid squeezing the mouthpiece between the lips or teeth. Just simply enjoy the natural flow and draw of JUUL for the best vaping experience.